2008 :

NEW :

... filmplus.org/antonioni * bergman * tarkovsky * kurosawa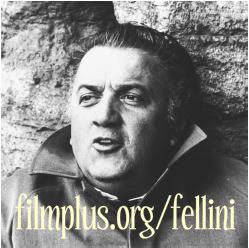 [ each ]

STYLE pages

Bordwell [textbook ch.8 style] -- salient techniques : Noticeable, clear to see; obvious.

...
---
Masters (artists) and their stories: Wild Strawberries, 8.5, Mirror (first segments).
[ ru ] –ежиссеры бывают двух видов: одни думают, что они боги, другие знают это точно. (–етта 'ьюз)

Film Directing class

* Grammar of the Film Language by Daniel Arijon [ $24.95 ]

(2004 textbook film directing)
city of women (8.5 in class)
tarkovsky web-movie (jumcut.com) - Mirror
Kurosawa - Dreams
clipped from
traveling-light.stumbleupon.com
Akira Kurosawa's Dreams consists of eight short films based on actual dreams of the director:
"Sunshine Through the Rain," features a young boy sneaking off into the forest on a rainy day to watch a procession of enchanted foxes. [WATCH!]
The Peach Orchard," a slightly older boy witnesses tree spirits performing a delicate dance. [WATCH! Part 1 ~ Part 2]
Weary travelers in "The Blizzard" face the elemental wrath of a snow enchantress. [WATCH! Part 1 ~ Part 2]
"Crows," an art aficionado literally walks into the paintings of Vincent Van Gogh (played by Martin Scorsese). [WATCH! Part 1 ~ Part 2]
"Mount Fuji in Red" is a fantastical cautionary tale about the hazards of nuclear power. [WATCH!]
"Village of the Watermills" brings the film to a quiet, pastoral end. [WATCH! Part 1 | Part 2]
Bergman? Wild Strawberries
---
Felinni * Kurosawa * Bergman * Tarkovsky * ... and their films * clips
Style = Vision?

Need to express yourself = Mirror, 8.5 ...

Poetry (Films vs. Movies)

Film as Art

Film as Philosophy

Film as History

... "themes" from script.vtheatre.net selection for 2007 : "man and woman"?
http://www.mastersofcinema.org/